Individual classes and treatments
Private lessons
Marie-Louise Tarasky has experience in providing private classes in increased body awareness since 1990. She works at different levels based on the learner's needs and knowledge. A personally designed education aiming at an increased capacity for attention and presence-where the body and the psyche works as a whole. From the whole, the body has a natural ability to balance and heal himself. Teaching may also include work with the inner image flow and guided meditation.
Knowledge is suitable for golf players, musicians, singers and others.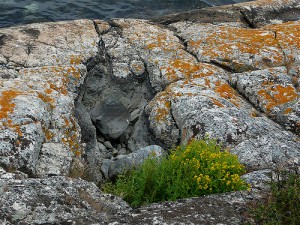 Lesson lasts 90 minutes
Price: 900 SEK
Private lessons will take place both in the centre of Norrtälje and out on the island in the archepelago.
Treatments
Marie-Louise gives treatments in healing, massage, connective massage,shiatsu,reflexology mm.
The treatment lasts for 90 minutes
Price: 900 SEK
Treatment take place on the island in the archepelago – spring, summer and autumn.
Marie-Louise takes you on a journey deeper into yourself – to a level where the organism can rest, revitalizing, recover and over it. Experience resulting in increased mindfulness and focus with clearer observation, clearer perception and inner tranquility.