Courses
Meditation in movement – The TaraSky method
The training consists of a series of meditative and dynamic movements which increase the concentration, body awareness and the flexibility. Movements are carried out standing or laying down. Through simple exercises, the body and psyche are cordinated which promotes the physical and mental health. The TaraSky method strengthens the balance , the movements, respiration, concentration ability and lowers the stress level. The method improves not only the physical health, but the mind and emotions become more stable. We put particular focus on the female body.
Spring 2020
Mondays 17.00 – 18.30
Mondays 19.00 – 20.30
Autumn 2020
Mondays 17.00 – 18.30
Mondays 19.00 – 20.30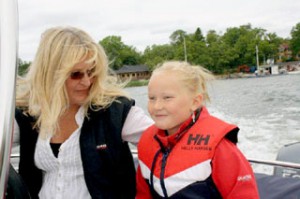 10 times 90 minutes per time
Price 2.200 SEK
The courses take place in the centre of Norrtälje.
Max 7 participants per group.
We also organise summer courses in meditation in movement for children and adults in the archipelago. Short Courses 90 minutes per time.
-" The main obstacle to the health of our time is fragmented and unfocused energy"-
Training "meditation in motion" consists of movements that strengthen the body, increases vitality, balances circulation and appear to stimulate the inner organs. Metabolism and blood circulation increases and blood pressure decreases. Nerve muscle function, lymph flow and hormonal balance is stimulated.By training breathing and motor skills, the brain's breathing rhythm is affected in a favourable way. When blood- and lymph circulation is stimulated, slag products are removed from the body's cells so that oxygen and nutrients can be supplied again. Training satisfies also the body's need for recovery in the form of micro-breaks, which accelerates the recovery process of the body and the brain. The fact that the exercises are so effective is largely due to combining respiration, thought and motion. All limbs are relaxed. Respiration, the heart and nervous system is affected which, in turn, improves digestion and sleep.
-" Everyone sleep so good after a workout"-
Training gives us a tool for relaxation and stress reduction. It stimulates and strengthens joints, muscles, tendons, nerve paths and circulation in a natural and healthy way.