Workshops
Workshops on an island in the archepelago
In a lovely idyllique archepelago island the participants are initiated - using the TaraSky method - to contact their inner for achieving inner stillness and capacity for increased attention. The method is a physical and mental training with inspiration from many different fields such as Qigong, Yoga,Tai Chi, Feldenkreis, Alexander Technique, Pilate, Shiatsu and Butoh dance. We train "meditation in motion" and try on, among other things, Zen meditation. With a longer and more focused training, the result becomes deeper and more healing. Training improves not only the physical health, but the mind and emotions become more stable – One beomes more consiously present.
New energy in one day


Spring, summer and autumn 2021
Saturdays from may to oktober
Time: kl. 9.30 – 16.30
Price: 1.200 SEK (incl. lunch)
Max 6 participants per group

Explore your inner source of power


Spring, summer and autumn 2021
A workshop for 2 days
Time: kl.9.30 – 16.30
Price: 2.200 SEK (excl. lunch)
Max 6 participants per group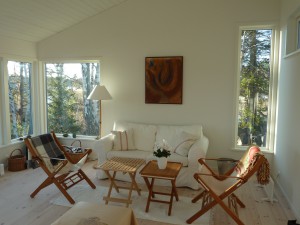 By becoming more

consciously present

, we increase our control over the present and thereby over our lives. To be consciously present (mindfull) makes our interpretations and reactions to the outside world more conscious from the heart and in this way we can gain more control over how we act and react.
– " Good body awareness leads to greater self-knowledge " –
Energy
is the vital force that sustains our lives. We are all energy beings. Energy is how you perceive yourself and your situation. We can speak of fysical, mental,emotional and spiritual energy. Energy is the key to good health, power and joy. Raising the energy level results in selfhealing and personal development. Boost your energy levels with healthy food, movements, positive thoughts, focusing and nature's own energy. Illness or non welfare occurs as a result of blockage in the flow of energy . The cellular intelligence in body and mind have a subtle energy which can be described as consciousness and who play a large role in illness and well-being( compare: the cellular intelligence in the organism "fucus vesiculosus").
-"Preventive medicine is to nurture your energy." –